Writing for the Kindle Platform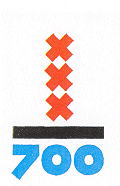 Affordable tablets, and specific ebook readers offered by Amazon, Apple, Sony, and others have finally made epublishing an exciting and rapidly expanding field. The 2010 US ebook market share was 6.2%, with some 950,000 titles available. The corresponding figures for the UK were 6% and approx. one million titles. Stand-alone Kindle books (i.e. without a paper version) are generally under $5, and in the $1-1.50 range for educational books in India. eBook versions of conventional books are generally 55-60% of cover price in the UK and USA, but some 80-90% in Europe. China is a large potential market, with €8.2 billion in annual book sales, but only 200,000 ebook titles currently available. Media Console and similar systems have greatly helped ebook distribution to libraries, schools and other outlets.
Kindle books are electronic documents made popular by Amazon's Kindle ebook reader, of which over three million units had been sold by 2010. Though the Kindle Fire reads .pdf documents reasonably well (but for annotation), but other Kindle readers do not. The .azw format allows digital rights protection. Equally popular are the .mobi and .epub formats which can be read by most tablets, and an application even enables a Kindle book or Nook book to be read on an iPad, laptop, iPhone, iPod Touch or Android phone. Collaborative publishing environments like Booktype and Inkling habitat allow automatic publishing to print, Amazon, lulu.com, iBooks and almost any ebook reader format.
Kindle books can be made from these file formats: Word (.DOC, .DOCX), Rich Text Format (.rtf), Text (.txt), PDF, Scan of print book, FrameMaker, InDesign, PageMaker, QuarkXPress XML (such as DocBook, etc.), HTML, XHTML and EPUB (also known as IDPF or OEB). All generally need to be reformatted, with layouts considerably simplified. You can do this yourself following Amazon's Kindle Publishing Guidelines and submitting the file to Amazon, by using free software, or employing third party conversion companies (whose fees are generally $100 upwards for each title).
Amazon are reported to now employ quality filters, and the days of publishing content scraped from Wikipedia and free web pages are probably over. Amazon (and no doubt Apple) have a reputation to maintain, and look for authority, good writing and information not readily available elsewhere.
References and Resources
The Present and Future of Digital Publishing by Joshua Gans. Harvard Business Review. February 2011.
Improved Reading of Free E-Books, As The Open Library Launches a New E-Reader by Audrey Watters. ReadWrite. December 2010.
E-Readers Everywhere: The Inevitable Shakeout by Douglas MacMillan. Business Week. January 2010
Amazon Kindle. Technical aspects of Kindle ebook readers.
Electronic Book, e-Book, eBook, eJournals, and Electronic Journal Watch. Plain presentation but good articles and listings.
Google's e-Book Store. Large store but not yet available to all countries.
Kindle Direct Publishing. Amazon's gateway to self-publishing books for sale in the Kindle Store.
Amazon Kindle Publishing Guidelines. Detailed guide in pdf format on typesetting requirements.
Review: My Amazon Kindle Single publishing experiment by Larry Dignan. ZNet. January 2011. Introduction providing the essentials.
How to Publish Your Book on Amazon Kindle. Lifehacker. January 2011. Simple steps approach.
How to Publish Your Own Amazon Kindle Ebook by Tony Bradley. PCWorld. August 2011. Focuses on using the Amazon Direct Kindle service.
How To Self Publish Your Book with Amazon's CreateSpace by Y. Ziv. Mashable. July 2011. Clearly explained.
How to Make Money Fast – with Amazon – 10 Step Tutorial by H. Mann. HonestHolly. March 2011. Walks you through the steps.
Bookbaby. One of many conversion companies. Fees from $99-$249 depending on formats needed.
How to Publish and Distribute Ebooks to the Apple iBookstore. Smashwords. Conversion and distribution services, but provide many free guides.
Comparison of e-book formats. Extended Wikipedia article.
Make Your Own E-Books with Pandoc by Lincoln Mullen. Chronical of Higher Education. March 2012.
Sigil eBook Editor. For the mobi and epub formats. Free. Runs on Windows, Mac and Linux platforms.
Calibre. Similar to Mobipocket software. Both work best on documents with simplified layouts.
Online Convert. Free online conversion between ebook formats (including text to epub).
ToolBook 11.5. Creates interactive content, quizzes, assessments, and simulations: p.o.a.
Dozuki. Produces rich media manuals, etc. From $49/month.
Inkling Habitat. Cloud-based publishing environment for interactive content, particularly textbooks.
Booktype. Open source, collaborative publishing environment: free for 1 book, $16/month for 50.
OverDrive Media Console. Free application used for digital distribution to libraries, schools, and retailers. Reads most ebook formats.
eBook Publishing. Review of the field: technicalities and statistics.
Turbo-Tax. Covers IRS requirements.

Pricing and Royalties
Kindle books have to be marketed through Amazon, which pays a 35% royalty on books priced between $2.99 and $9.99, or 70% on books priced between 99 cents and $2.99.
eBooks for the iPad have to be marketed through Apple, which pays a 70% royalty.
Copyright 2003 2004 2005 2006 2007 2008 2009 2010 2011 2012 2013 2015 LitLangs. All Rights Reserved