USING THE RESOURCES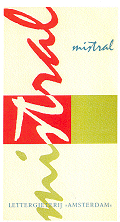 These publishing resources are in two parts. The first part deals with publishing in general, and helps you deal with agents, publishers and printers, self-publish in paper, electronic and web form, and promote yourself and your work. With 60 odd pages and 800 Internet references, this first section shows you:
What you need to do, step-by-step, to get published.
The publishing resources you should consult.
The harsh economics of the publishing business.
Poets and novelists will find answers to their usual questions, and the site should also assist anyone who needs to find the most time- and cost-effective way of bringing their work to press. Electronic and web publishing are not treated here but on ecommerce digest, which provides an extensive overview to ebusiness and resources.
Listings are hand-picked on merit. Please let us know of good sites we may have missed.
All routes, and to an extent not realized by most first-timers, also require the bulk of the promotional effort to be undertaken by the author. If you dislike such things, then consider website marketing, possibly selling your own electronic books, or books you have self-published and placed with online bookstores.
Many strategies are possible, which you'll understand once you work through these pages, and follow up the Internet references. Publishing is not difficult, but you do need to shop around, and appreciate what is covered and what is not.
The Publishing Business
Publishing is a business, governed by economics. It simply doesn't make sense to print in book form the great majority of poetry, scholarship and fiction being produced today. The readership is too small for anything to be left over for the publisher once proofreader, typesetter, cover artist, printer, warehouser, distributor and bookshops have taken their cut. Nor, frankly, are authors always prepared to help in the marketing, which is essential. 'There it is', they say. 'I've written the thing: all you good folk have to do is publish, market and distribute it, and pay me a little money in royalties.'
Unfortunately, only the smallest percentage of manuscripts will make money for a publisher, and he's naturally skilled in spotting that odd exception. In truth, the internet, ebooks, podcasts and blogs have given authors a royal road to their readers, though the clamour is still for traditional publishing, with the work coming out under a prestigious name, and glowing reviews to follow. No one wants to shatter illusions, but reviews (to put the matter charitably) are unreliable, and the prestige of publisher speaks only money. Before pestering a publisher, you'll need to research the market and prove to his and your satisfaction that a proper demand exists for your manuscript.
Some Home Truths
Equally, before traditional self publishing, you may want to make your work available in electronic form, carefully monitoring the response, and then building on it. If that appears unreasonable, bear in mind the following statistics reported by Dan Poynter:
1. Around 1 million manuscripts are apparently looking for a US publisher, of which only 1% will probably be published.

2. Some 33% of US high school graduates will never read another book for the rest of their lives, and 42% of college graduates will never read one after college.

3. 70% of books published do not make a profit or even earn back their advance.

4. Serious literature — art books, literary novels and poetry — together account for only 3.3% of the US book market.
In short, publishers are concerned with two things: their reputation and staying afloat in a competitive market. Vanity publishers and some POD companies consult only the bottom line, but even reputable publishers are not patrons of literature, and place responsibilities to staff and shareholders well before the needs and wishes of their authors, particularly if new and untested.

The last five sections are the original resources for the textetc.com site, and largely apply to poetry.