Start an eBook Business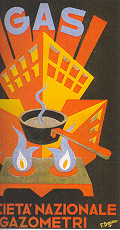 Start an ebook business today! You'll have seen the adverts, but can you really start a business overnight, and should you market your precious manuscript in this form?
First some definitions, to separate ebooks from print-on-demand publishing, with which they're often confused. Ebooks are electronic books read at the computer screen or in handheld devices. Authors employ specialized software to produce what are really computer files, which they market and sell from their own websites, or through other outlets.
Worth adopting this route? Take a hard look at the promise and reality of ebook publishing.
Ebooks and Publishing
Once text could be put in digital form, and dissemination made easy by the Internet, e-publishing became an exciting prospect. Word processing programs appeared in the middle 1980s, and few offices were without them by 1990. Launched commercially in 1993, the Internet had linked a million machines a year later and has now penetrated most American homes and businesses. Hardware and software continue to improve. The 1998 RocketeBook and the Softbook readers were bought by Gemstar in 2001, who re-engineered them as REB 1100 and REB 1200 machines. Many of today's e-book readers will play audio or music as well, and models under development will be more versatile and comfortable to use.
Everyone agrees that e-publishing is here to stay, and will revolutionize the industry. Dozens of e-publishers already exist, and many of the larger booksellers already have an e-book departments — Amazon, Barnes and Noble, Random House, etc. One small e-reader can relieve students of their heavy burden of textbooks, and vast areas of the developing world will gain access to information and educational opportunities that were unthinkable before.
But how much e-publishing is profitable now? Publishers are cagey about figures: they emphasize the future, that they're in for the long haul. Heartening stories go the rounds, particularly Stephen King's Riding the Bullet, an e-book novella that earned him $450,000 in 3 days (though excess bandwidth charges took back $110,000). Nonetheless, bestseller sales in e-books are typically 1,000 - 7,000 per year, which is small by traditional publishing standards. Too many sites proclaim, "You too can have a profitable e-publishing business — just buy our e-book to learn how."
Ebooks tend to be extremely cheap (look at offerings on eBay), and need high sales volumes to be worth writing.
In short, e-publishing is not easy money yet, and perhaps never will be. Market research is essential, to see not what people should pay, but what they really will pay for. The publishing trade still does this badly, lacking the interactivity that the Internet can bring. Freshkey will show you what titles people are currently looking for on Amazon, and you can convert sales rank to approximate sales figures with the free Fonor data (and other sources). Amazon currently account for some 25% of western book sales.
As for ebook standards, common sense and the history of technology suggest backing the companies with good track records and marketing muscle, i.e. ePub, Mobipocket, PDF and the Kindle Azw formats.
Current Scene
The situation has been entirely transformed by the advent of cheap ebook readers, and the self publishing services offered by Amazon and Apple. There are still quality problems, probably even more marked today, but ebooks are becoming easier to make and more pleasant to read.
Anyone looking to create an ebook business will do little of the writing themselves, but:
1. Use keyword research software to identify market niches.
2. Study the market carefully, looking at rival titles, sales estimates and effort required to research and write the book.
3. Gradually assemble a team of writers with expertise in the required areas.
4. Have the MSS professionally proofed.
5. Engage a specialist graphic designer for the cover: hundreds exists, many inexpensive.
6. Monitor sales carefully, adjusting title, coverage and content if need be.
7. Aim for reputation in certain areas, building new titles as extensions of previous good sellers.
Note that eBooks sold through Apple need an ISBN number, those sold through Amazon and Barnes & Noble do not. eBooks for Apple must be converted to an acceptable ePub format. Sellers on Apple and B&N must have a US Tax ID.
Conclusions
That so many ebooks are sold at significant discounts, or given away for free, suggest that sales are problematical. Research into demand and marketing are both essential.
Producing your own ebooks is not a difficult matter, and many companies offer a conversion service. eBooks are particularly useful for:
Free sample chapters or 'tasters'.
Books not otherwise commercially viable.
Publications that need to be updated frequently.
Resources
How to self-publish an ebook by David Carnoy. CNet. June 2012. Introductory, but with good sources.
How To Make Money on Ebooks by Jon Konrath. JakonRath Blogspot. Balanced and detailed account.
How To Sell Your eBook In The Apple iBook Store by John Chow. John Chow. May 2010
How to Publish and Distribute Ebooks to the Apple iBookstore. Smashwords. Company handles distribution, and gives you 60% of list price.
Selling eBooks — How to publish your eBook with the Big Three retailers by Matt Horner. Ebook Partnership. December 2010. Company offers an ebook conversion and distribution service.
How To Make Money With Ebooks — Your Step-By-Step Guide To Create and Sell Your Ebook on Kindle, Nook, and iBookstore by BJ Min. eBookBorn. October 2012. Detailed coverage, from author to becoming publisher.
Which is the best format for ebooks? by Martin Argles. Guardian. September 2011.
Comparison of e-book formats. Wikipedia. Technicalities.
DRM Protection
Several companies offer PDF and other ebook DRM protection for companies (i.e. high prices). The cheaper options for computer-read ebooks are:
1. Bookguard Pro. $2.87 for first month and then $17/month. For Windows or Mac computers, not ebook readers.
2. Virtua Vault. http://www.ebook-security.com/ $29.95/month. For Windows computers, not ebook readers.
3. SoftLocker. $12.95/month. For Windows computers, not ebook readers.
4. Copysafe. Various schemes, from $295 one-off software purchase to 18 cents/copy protected. For computers, not ebook readers.
5. PDF2Exe. Software to convert PDF documents to executable files with time expiry, etc. $69. Pro version will lock to individual computers: $129. For Windows computers, not ebook readers.
6. PDF Encryptor. As PDF2Exe Pro: $45. For computers, not ebook readers.
7. Viral Boomerang Lockdown. $27-97. For Windows computers.
Pay-to-view html pages (i.e. membership sites) may be an acceptable alternative for tablet and iPad viewing. Affordable software includes Sitelok ($40) EasyMember, ($147), Amember ($180) and Ning Paid Access ($20/month)
Copyright 2003 2004 2005 2006 2007 2008 2009 2010 2011 2012 2013 2015 LitLangs. All Rights Reserved