Selling Audio Books
MP3 players have opened a new digital age in audio books.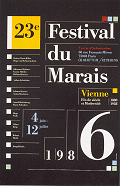 You can make an ebook available in MP3 format by:
1. Recording yourself or someone else reading the text — either directly into MP3 format, or via WAV audio files. Software exists for both direct recording and WAV-MP3 format conversion.
2. Using audio software that automatically reads .txt, .doc or .html files.
The first option gives by far the better result, and you may want to employ a professional narrator. Very broadly, a text is read at 145 words/minute, and one minute of recording MP3 will produce a file size of 0.5 MB. A 75,000-word novel will therefore take some 8.6 hours to read and require 260 MB to store on disk.
To prevent 'piracy' you will have to install DMR: third parties can provide this, but it's expensive and restricts your market.
Downloading Your Audio Book
1. MP3 music (which includes most audio books) is supplied in two forms:
a. By subscription. You pay a monthly fee, can download and play as much as you like, but you cannot burn the tracks onto CD for later use: you can only play your music while the subscription lasts. MP3's rating of services now available:
| | |
| --- | --- |
| Product name | MP3 Editors' rating |
| | 8.0 |
| | 7.8 |
| Yahoo Music Unlimited 1.1 | 7.0 |
| | 6.7 |
| eMusic | 7.0 |
b. By purchase. You pay item for item for what you download. More expensive, but you can make backup copies and save on CD. Popular distributors include: Audio LunchBox, BuyMusic, eMusic, iTunes, Live Downloads, MSN, Napster, Rhapsody, Sony Connect, Virgin Digital Music Store, Wal-Mart Music Downloads, and Yahoo.
Hardware is an added complication. The only MP3 Players listed as supporting iTunes, for example, are Apple iPod, Apple iPod Video, Apple iPod Nano, Apple iPod Shuffle, and Motorola Rokr (though you can convert the iTunes file to another format with something like BlazeMedia Pro).
2. Added to this complexity are the different file types and bit rates employed by the distributors, which also affects your choice of MP3 hardware. The different formats:
Music store/service

File type(s)

DMR

Download
bit rate

Streaming
bit rate

AAC

Yes

128Kbps

n/a

WMA

Yes

192Kbps

192Kbps

RAX (Harmony)

Yes

192Kbps

160Kbps (hi-fi)/64Kbps (lo-fi)

WMA

Yes

192Kbps

128Kbps

WMA

Yes

192Kbps

n/a

WMA

Yes

160Kbps

128Kbps

WMA

Yes

128Kbps

n/a

BuyMusic

WMA

Yes

128Kbps for most; select songs at 256Kbps

n/a

WMA

Yes

128Kbps

128Kbps

Sony Connect

ATRAC3

Yes

132Kbps

n/a

MP3

No

VBR (192Kbps to 320Kbps)

n/a

MP3 and OGG

No

192Kbps VBR

n/a

FLAC

No

Lossless

n/a
To check hardware compatibility, go to CNet, select the service, and click on each of the listed players to get brief specifications.
Audio Book Sources
AudioBook Reference Guide. Tenth edition: $50. Site also has reviews of audio books from some 20 publishers.
eBookMall. List 150,000 titles and offers publishing services ($245/title/format).
Spoken Word Publishing Association. General information and publisher recommendations.
Buy Audio Books. Short listings of cassette and CDs at £1/each, listed by author, genre, etc.
AudioBooks.org. Good listing of audio book sources: several languages, commercial and free.
Audible. Sell audio books in iTunes format: 30,000 titles.
Naxos Audio Books. Good range of titles, educational and popular.
Orion Books. UK publisher with over 3500 titles.
Random House. Search with 'audio books', etc. Over 1000 titles available.
Talking Books. Both MP3 downloads and CDs.
iPrepress. Sell textbook and other audiobooks for the iPod.
Calibre. UK cassette library for visually impaired.
eBay. Audio books at competitive prices.
Fictionwise. Republishes books in electronic form.
Audio Software
DailyMP3. Good range of software with downloadable samples.
MP3 Machine. Good range of software in helpful categories.
MPEG. Basic but informative site with extensive listings.
Hitsquad. Free, shareware and commercial software for MP3 recording and editing.
MightSoft. Audio software generally.
NCH. Excellent range of commercial software for most audio tasks.
Audioholics. Home theater systems reviewed.
MP3-Converter. MP3 software for Linux platforms.
TechBuilder. Practical article on MP3 music serving.
Verbose. Text to speech convertor: from $28.
BlazeMP. Converts DRM-protected WMA files to WAV, OGG, MP3 and other formats: $50.
Blaze Media Pro. Converts between most audio and video file formats: $50.
CD Freaks. Music download and conversion: technical details and software.
Podcasting News. Articles and resources for making recordings and podcasts.
iTunes Partnering. Various schemes to market iTunes products and sell your own.
TradeBit. Using MP3 on RSS/XML feeds.
Podcasts
Less ambitious, perhaps, and less easy to sell, are podcasts, but they make an admirable marketing tool and taster for your larger audio books. Some useful sources:
Podcasting 101. A simple guide to getting started, with resources.
How to Create your own Podcast. How stuff works series.
How to create a podcast. Video.
How to Start (and Sell) Your Own Podcast. Wikihow.
Alltop. Well-organized library of podcasts.
50 Impactful Educational Podcasts.
Pod Gallery. Many favourites, business and entertainment.
Best podcasts of 2012. Huffington Post's list.
Copyright 2003 2004 2005 2006 2007 2008 2009 2010 2011 2012 2013 2015 LitLangs. All Rights Reserved