Self Publishing Help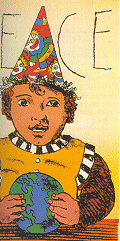 Self publishing services give you what the traditional publisher provides — with full control over the publishing steps, and the bill to follow.
If you can't find a publisher for your work, or dislike the terms on offer, then you'll have to bring out the book yourself. You have three options:
1. Act as your own publisher using self-publishing services
2. Hand over to a print-on-demand company
3. Employ a vanity press
A. Act As Your Own Publisher
Self publishing is a well-recognized way of avoiding the limitations of conventional publishing. All the steps necessary to publish a book you take yourself, or sub-contract to someone else. Costs are the critical factor, which is why you must look at the economics from as many angles as possible. These are specialist areas, but many hundreds of reputable companies exist to handle any or all of the following:
Key in text and/or scan material
Proof the text
Lay out the text attractively on the page
Ensure the book structure conforms to industry standards
Design a cover
Add ISBN and price code
Obtain reviews so blurbs can be added
Print the book
Arrange warehousing and delivery
Organize publicity
Attend to orders, either from bookstores or individual customers
You can find these companies on the Internet by searching with these terms:
Book production company/services
Book/print company/services
Prepress company/services
Internet searches will also turn up publish-on-demand companies, so that you'll have to check what's being offered.
Small publishing companies and adventurous individuals follow this route, and the pages listed opposite will provide the details.
B. Print On Demand
On-demand-publishing, also known as print-on-demand or publish-on-demand, allows details of your book to be stored electronically for later printing on a one-off basis. This route is less hassle than using self publishing services but has four disadvantages:
You don't have full control over your book, but effectively sell the copyright for royalties or a share in the profits.
Quality is not quite up to traditional publishing standards because proofing and typesetting tends to be skimped and the printing process is slightly inferior.
Book is somewhat more expensive
Bookstores don't like stocking these items as they are not easily returned.
C. Vanity Publishing
You'll want to avoid this route because it:
It's overly expensive.
Often results in a poor quality product.
Damns your publication in the trade: booksellers won't stock it.
Publishing calls on a wide range of skills, not always apparent to outsiders. How do you ensure that the book production company you've chosen is not a vanity publisher?
1. Ask about the publisher's reputation at writer's circles and publishing conventions. Leaf through Writer's Handbooks. Do a detailed Internet search.
2. Have the project costed by other publishers: it should be broadly comparable.
3. Buy one of their publications.
4. Be wary of these tell-tale signs:
Glib phrases (your exceptional talent, stunning collection, etc.)
Offers to subscribe to overpriced anthologies and conventions.
Unwanted information on ISBN numbers, bar codes, Copyright Office, British Museum, Library of Congress and much else.
Review cuttings of other books published.
Special 'subsidy' or 'co-partnership' or 'joint-venture' publishing services.
Complicated royalty schemes.
Warnings to be realistic in recognition and profit.
No mention of who owns the ISBN or digital rights (probably them, i.e. you can't move later to someone else).
Copyright 2003 2004 2005 2006 2007 2008 2009 2010 2011 2012 2013 2015 LitLangs. All Rights Reserved