Publisher Inquiry Letters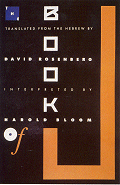 Inquiries to agents and publishers take a recognized form. Since dozens, probably hundreds, of inquiries pour through the post every day, yours obviously has to be special. It should be properly typed/lazer-printed on good quality, standard-size paper, and include SAE. It should address the recipient by name (phone first if necessary). And it should be friendly, persuasive and well-organized: the recipient should know immediately what's being proposed.
First impressions count, and an indifferent letter doesn't auger well. Both agent and publisher are generally looking for reasons not to take matters further, just to survive the continual deluge of submissions and proposals.
Some general advice:
Don't:
1. Plead or grovel (It would be an honour to be published by . . . )
2. Make jokes (You can read, can't you. . .)
3. Tell them their business (You really ought to publish this MS. . .)
4. Be over-demanding (Kindly send me your terms in order to remain on my shortlist. . .)
5. Include irrelevancies (You may like to know that I was brought up near your offices. . . )
6. Use worthless credits (I was always top of my class at English. . .)
7. Include the MS with your letter (that comes later, when they invite you to — if they do.)
8. Suggest an illustrator or include artwork.
Response can be disappointing. It's quite usual to get back a standard rejection slip, your letter with a handwritten 'sorry', a scruffy bit of paper typed on a 1940s Olivetti, or nothing at all. A third will probably not bother to reply with your SAE. An agent tends to phone you if she's interested, and use email or slow mail if not. Maddening, but that's the publishing trade.
But if all goes well, the agent or publisher will ask to see more. Now is the time to send:
1. Your media kit.
2. The proposal.
3. First 30 pages/5,000 words — whatever is requested. Make sure that the MS is properly presented:
Plain white paper of standard size
Typed or lazer-printed with standard typeface (serifs are preferred, and certainly not cursive fonts)
Double spaced on one side of paper only, with generous (3 cm+) margins
Numbered sequentially, across chapters
Left-hand justified only
Paragraphs indented a few spaces
New chapters start a third way down page
Your name and MS title on each page
Consistent spelling and punctuation (ize or ise, etc.)
Capitals for character's names in plays, stage directions in italics, dialogue in single spacing.
Use card folders, not slippery plastic ones
Pay full postage and give instructions re Ms: please do not return/ stamps enclosed for return)
Many editors/agents will make up their minds just as soon as they've found time to read the MS. Others have to send it around, or obtain approval. Give them a couple of months before the polite follow-up letter. If no joy then go elsewhere and/or ask for the MS back. Don't expect reasons for rejection: everyone's too busy to give advice.
If your work is accepted, then there is a contract to sign, questions of copyright to sort out, and the proofing. Do not make extensive changes to the MS once accepted, or the publisher may charge you (a lot). Publishers may insist on their own changes, but as far as possible get everything right first time.
Resources:
Writers Net. Excellent database of agents, plus articles.
Preditors and Editors. Much useful information.
UK Writers' and Artists' Yearbook. Information online and free.
Publishing Game. Various publications and services, including online proposal writer.
Jeff Herman's Guide To Book Publishers, Editors and Literary Agents 2006
. Who they are! What they want! How to win them over! $19.77
Write the Perfect Book Proposal.
10 That Sold and Why, 2nd Edition. $10.85
The Insider's Guide to Getting an Agent.
Practitioner's view of the business.
How to Write a Book Proposal. More for non-fiction writers, but useful. $10.87
Copyright 2003 2004 2005 2006 2007 2008 2009 2010 2011 2012 2013 2015 LitLangs. All Rights Reserved