Prepress Jobs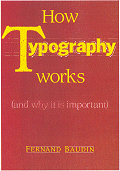 Prepress services are more useful than you may imagine. In fact, those who think they can handle the whole publishing process themselves single-handed probably don't know what they're up against.
The real question with prepress is cost, how much you can afford. Young poets will find the fee scale intimidating, and probably wholly beyond their means, but anyone bringing the lifework of a late relative to press may benefit enormously by getting the job done properly. Prepress services commonly help in these areas:
1. Overall design.
2. Project management of the many stages of book production and distribution.
3. Copy editing and proofing.
4. Publishing formalities, including including copyright problems and obtaining ISBNs
5. Commercial advice on printing and marketing.
6. Cover design and illustration.
7. Individual page design and layout.
8. Scanning and touch-up of line and halftone illustrations.
9. Production of printer-ready Quark Xpress, Postscript and PDF files.
10. Printing.
11. Distribution services.
And many more that will not be of interest to poets and experimental fiction writers — indexing, translation, print-buying, etc. Fees need to be negotiated, but are commonly on a per word, page, hour or project basis.
Many publishing services are specialized, serving the screen-writer or best-selling novelist, with fees to match. But you can quickly assemble a list of likely candidates from your local trade directory, or by doing an Internet search for:
prepress services/company
publishing services/company
or some specific area of publishing services.
Copyright 2003 2004 2005 2006 2007 2008 2009 2010 2011 2012 2013 2015 LitLangs. All Rights Reserved