Literary Magazines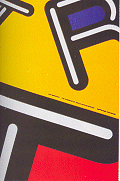 Far more print magazines will take your work than you might suppose, provided the article or poem enhances the publication and adds to readers' enjoyment. Your first step is to research the print magazine market carefully, starting with well-known guides, the first of which may be in your local library or community centre:
The Writers Handbook edited by Barry Turner. Pan. Publishers, professional organizations and advice.
The Poetry Business by Peter Finch. 1994. Seren. Bridgend, Wales. 131 pp. Now dated but well-night comprehensive account of the UK poetry scene. Includes self-publication, competitions, workshops, poetry organizations.
Lights List 2000 The Lighthouse, 37 The Meadows, Berwick upon Tweed, Northumberland, TD15 1NY, Great Britain. Lists 1450 small presses in English-speaking world, approx. 600 in the USA.
Poet's Market. 1507 Dana Avenue, Cincinnati, OH 45207 US markets.
Dustbook's Directory of Poetry Publishers. Over 2000 outlets listed.
Writer's Notes. Markets and information for Canadian writers.
Writers Net. Internet directory of writers, editors, publishers and literary agents.
The Poetry Machine. Excellent directory of poetry magazines in USA, Canada and beyond. Focuses on small presses and not always up to date.
The Poetry Resource. Extensive, including poetry publishers.
Poetry Society of America. Extensive list of poetry book publishers, etc.
Poetry Kit. Good listing for the UK, USA and elsewhere.
Wikipedia. Extensive listing of current and defunct poetry magazines.
General Print Directories
Yes, a lot of work, and it will help to be systematic. Make an extended table in which each possible outlet is assessed with regard to style, poem length, theme, quality and payment (if any). There should be dozens, perhaps hundreds.
But you haven't finished yet. All serious poets know these poetry magazines. To steal a march on the competition, you'll need to go through the more general directories:
Gebbie's. All U.S. print and broadcast media, including newspapers, trade and consumer magazines.
Gale Directory. Educational publishing for libraries, schools and businesses.
Parrot Media Network. Extensive listings of US media sources.
SRDS. Thorough coverage of USA media outlets.
MediaPost. Excellent information source: 35,000 listed in media people finder, and 3,000 articles.
Media UK. UK media community with extensive independent directory.
Magazine Directory. Several hundred listed.
>
Specialist Outlets
And then turn your attention to specialist outlets. Many of your pieces are on flowers and pets? Think of gardening magazines and those catering for cat and dog lovers. Your articles or poems are set in a specific place or time? Consider regional and house magazines, or possibly a history or local history journal. Your library can help, and prolonged Internet searches even more. You'll be surprised by how varied are people's interests, and the range of publications set up to cater for them.
Of course you'll have to read the publications to pick up the nuances of the markets they serve, but again your local library can obtain copies of outlets likely to feature on your shortlist, and websites at least provide a glimpse. Print magazine means more than magazines specially catering for literary work, and commercial outlets may actually pay you.
Copyright 2003 2004 2005 2006 2007 2008 2009 2010 2011 2012 2013 2015 LitLangs. All Rights Reserved