Notes for Novelists: Openings
Novel writing takes a lifetime to learn, but here are the basics.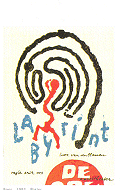 Prospective buyers of nonfiction can glance at the cover, and turn to the review snippets on the back cover, which will be sensible and reliable. Then they'll note the contents, start on a chapter heading or two to see what depth the work goes into, and look at the references to check how thoroughly the research has been done. Finally, if sensible, they'll open the book at random and ensure the style appeals, that you can impart what they need to know in a clear, friendly and engrossing manner.
Fiction is another matter. The cover needs to look professional, though readers have long ago discounted such glowing phrases as 'a hard-hitting follow-up to the award-winning', 'unputdownable', 'knows how to tell a good story brilliantly', and the like. Unless you're already a favourite author, they'll flip through to the opening paragraph, perhaps read the first page, in rare cases read the first three pages, but that's about it. You have a few minutes only to make your sale.
Nonfiction readers look for information, fiction readers look for emotion: an obvious point, but sometimes overlooked by beginners. Readers want a world created that is far more real, engrossing and significant than the one they live in — created: evoked, conjured up, built by sustained craft and inspiration into something they can happily inhabit and return to for subsequent rereading. Created does not therefore mean reported on. Nor are novels a means of self-expression, real or imagined.
Nineteenth-century novels moved slowly. Whole pages were devoted to setting the scene, and to carefully describing the characters as one by one they stepped on to the stage. Except perhaps for literary novels, or the superior historical romance, no one has such patience today.
Films are the preferred model, and by looking carefully at what appears every night on your TV screen you'll begin to understand how it's done. Many start at some exciting point in the story. A spectacular bank heist. A drugs swap in a seedy nightclub. The schoolchild reluctantly going up the stairs to her stepfather's flat. The body being weighted and dropped into the canal. The farewell party at the corporate headquarters. The oily water reflecting the derelict unloading facilities. And so on. All are telling the viewer something that needs to be known: the genre, the period, the setting, the preferred audience.
Equally, all are setting up expectations that will be developed and realized as the story unfolds. There are standard novel openings taught in writing schools, and a host of books on the subject, but the easiest and most enjoyable way of starting your novel is often to imagine it filmed. In this way you can sketch in quickly what the opening scene must depict, and avoid that dreaded stumbling block: the opening sentence. Forget about it. Just write, condense, and then remove the dross. Most writing is rewriting, and the most effective tool remains the blue pencil. Novels take a long time to read. If you're in a hurry to find opening sentences then you may do worse than consult short stories, which are more to the point, and where every word must count. We know immediately what to expect with:
The revolver felt heavy, but the trigger was well oiled. . . Whatever else could be said of him, Hubert Dreaver was a responsible man. . . When I think of Aunt Jayne's house, across the foothills of memory, and go up the unpainted steps. . . Bernstein was my best friend. . . Open Day is not a favourite on any Head Teacher's calendar . . .
Resources
Unfolding a Story from a First Sentence. Bill Johnson. Some examples on A Story is a Promise blog.
First Sentences. An Ontarian in Newfoundland blog.
Great first lines in crime fiction. Detectives Beyond Borders blog.
Getting Hooked: Fiction's Opening Sentences 1950S-1990s. Sharon Rendell-Smock. 89-page paperback. Also here.
ABC: Opening Sentences of Famous Novels. Leon Mazella. 96-page paperback
Copyright 2003 2004 2005 2006 2007 2008 2009 2010 2011 2012 2013 2015 LitLangs. All Rights Reserved