Media Kits for Authors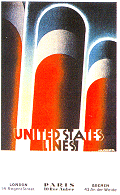 A media kit is the detailed profile of you and your work that will enable busy media types to create the write-up they need for articles, reviews and introductions. It will contain:
Biography, with photo.
Credits: what published where, what competitions won, awards or commissions received.
Interviews and reviews of your work.
Goals and motivations.
Objectives of your work or style.
Quotable quotes.
Separate, but kept immediately on hand in a folder will be:
Fact sheet on your book: detailed contents, publisher, price, pages, themes.
Clips (photocopied) of reviews, interviews and feature articles.
Articles written on or by you.
Press release written for book launch.
500-700 word personality profile, with photographs, that makes you into a living, interesting entity.

A media kit doesn't have to be a lavish document, but it should detailed, accurate, up to date and professional looking. It's your visiting card into good society, and is judged as such. Indeed it may be the most important thing you ever write, being used, with selection and modification, to:
Accompany magazine submissions.
Guide interviewers and those introducing your readings.
Serve as flyers and local press announcements.
Serve as posters, suitable enlarged, at readings and book signing.
Get the document right, and ask an honest friend to look it over.
Copyright 2003 2004 2005 2006 2007 2008 2009 2010 2011 2012 2013 2015 LitLangs. All Rights Reserved