Staying up to Date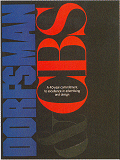 If you're a poet then it's poetry magazines you should be reading. If you're a feature article writer, then you'll be tracking what's appearing in the magazines to which you submit. Topicality is essential, and it's all too easy, turning out your own work and running events in the local community, to forget the larger picture. You need to know who's just published a set of good poems in one of the better magazines, who has won an important literary prize, and what the literary journals are talking about. All this is vital to:
Ensure your submissions to magazines reflect these changes.
Shift your own writing styles to catch the new interests.
Talk knowledgeably at writers' events.
Interest publishers with up-to-date projections.
Hobnob with editors etc. at poetry and publishing conventions.
Review sensibly.
Your natural curiosity should lead you to reading these sources, but if you don't make a special point of searching you may only hear at secondhand, or really not know. Spend a few hours occasionally with these publications/websites.
Poetry societies:
Poetry Society of America. Excellent listings of US poetry events and magazines.
Poetry Forecasts Online version of Poetry Society of America's publication.
State Poetry Societies. Links to US State poetry societies with websites.
UK Poetry Society. Events, publications and resources.
Poetry Library. Full-text digital library of English poetry magazines.
Book news:
Book Web. Trade news and personalities
Book Publishing News. Articles and news snippets.
Bookwire. Comprehensive online portal of the book industry.
Bookspot. Extensive sets of links.
Literary criticism, reviews and gossip:
About Poetry Poetry channel and literary gossip.
Moby Lives. Good set of articles in Archives.
Poets & Writers Online. Very extensive articles and resources.
Cosmoetica. Idiosyncratic view of US poetry scene.
Bookpage. Reviews of American books.
Boston Review. Political and literary forum.
American Book Review. Single issues or by annual subscription.
Atlantic Online. Digital edition of long-established magazine.
New Criterion. Conservative view of the humanities.
London Review of Books. Some articles free, otherwise by subscription.
League of Canadian Poets. Events, publications and resources.
New York Times Reviews. Free if you register.
Guardian Book Reviews. Reviews from UK's left-wing newspaper.
Times Literary Supplement. Leading review.
Contemporary Poetry Review. Current articles free, archives $6/month.
If you've forgotten your literary theory/criticism, or are simply baffled:
English Resources. Select listing.
Schools of Literary Criticism. Short listing: traditional.
General Literary Theory and Criticism Guides. Listings for course.
Romanticism and Contemporary Poetry and Poetics. Detailed papers, more on 19th century figures but useful.
John Hopkins Guide to Literary Theory and Criticism. Online version of well-known guide: access by annual subscription.
A Guide to the Theory of Literary Genres. Covers a wide field.
Contemporary Post-colonial and Post-imperial Literature in English. Post-colonial histories, theory, authors and bibliographies.
Introduction to Modern Literary Theory. Introduction to types, bibliographies and Internet listings.
Marjorie Perloff. Penetrating essays on contemporary poetry.
IPL Online Literary Criticism. Links to vast number of critical and biographical websites.
Perspectives in American Literature. Very full research and reference guide.
English Literature on the Web. Good listings but not for contemporary work.
Literary History. Includes leading British and American poets.
Literary Resources on the Net. Jack Lynch's extensive listings.
The Constant Critic. Tri-weekly poetry reviews.
Reading Poetry. Listings of useful articles and interviews.
Literary Encyclopedia. Author profiles.
Copyright 2003 2004 2005 2006 2007 2008 2009 2010 2011 2012 2013 2015 LitLangs. All Rights Reserved