ISBN Registration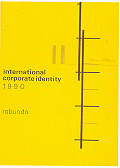 ISBN registration gives your book a unique ID. The International Standard Book Number is a 10 figure code (13 from 1st January 2006) that specifies the country of origin, publisher and title version. Registration is not a legal requirement, but you'd be well advised to consider the service because:
Production otherwise looks amateurish
Bookstores prefer them
Amazon will not list your book without an ISBN
The ISBN is commonly printed on the back cover of the book, and is also (with the book's price) recorded in the bar-code.
ISBN registration unfortunately costs money. Fees are set by the country concerned, and can vary with the publication (sometimes cheaper for a publishing company than a private individual).
USA
In America the ISBN is supplied by Bowker at $245 per ten ISBNs. To buy only one (for $125) you'll need to phone 877-310-7333; select option #4 in the voicemail and ask them to fax you an application form. If you take the POD route, the publishing company will get you an ISBN for around $25, but may register it to themselves rather than you, a distinct disadvantage when you come to market the book independently: check.
UK
ISBNs in the UK are supplied by the ISBN Agency, and cost £94.00 for a block of ten. ISBNs are not available singly.
Canada
Your source here is Library and Archives Canada: prices on application.
Australia
Australian ISBNs are sold by Thorpe-Bowker at A$73.00 for ten, or A$34.50 for one.
For ISBNs in other countries see ISBN. Org.
CDs
For other forms of media the unique ID is called the Uniform Product Code (UPC).
For DVDs you are expected to become a member of the Uniform Code Council, where a minimum membership fee of $750 buys a block of 100 codes. Annual renewal is $150. Resellers have naturally appeared, and you can obtain a UPC from Subdivisions for $35. You will also have to pay a one-off $50 registration fee, but the price includes a TIFF of the actual bar-code. Simply Barcodes will supply UPC and bar-code for $89, and if Discmakers duplicate your DVD they will include a free UPC bar-code.
A UPC for a CD can also be obtained through Simply Barcodes or Subdivisions, but for music CDs you can use CD Baby: $35 for the sign-up and $20 for UPC and bar-code. These UPCs are non-exclusive, and can be used on Amazon.
British Library and Library of Congress Listings
Cataloguing in Publication (CIP) alerts public libraries to your work, but needs to be sought well in advance of publication: a CIP cannot be given to a book that's already been published. KSU Libraries explain the coding, and a paid-for submission service is available from Quality Books, Inc . Many sites provide instructions for CIP application: Writing World, Deveraux, WFNS, etc.
POD companies usually include a CIP listing in the price.
Online self-published books do not generally qualify for CIP unless already listed by another major library, but try the Internet Public Library.
Copyright 2003 2004 2005 2006 2007 2008 2009 2010 2011 2012 2013 2015 LitLangs. All Rights Reserved