How to Get a Literary Agent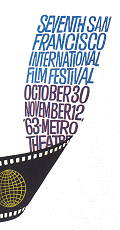 Literary agents specialize, and and you need to check credentials and preferencies carefully. Some names appearing under fiction will handle fiction of all sorts, some only popular fiction, etc.
Agents are middlemen, finding a good home for your work and charging a commission commonly around 15% of your royalties. He or she opens the door to the larger publishing houses, and brings these advantages:
Has personal contacts with publishers and editorial staff
Stays abreast of corporate policies and publishing ideas
Knows who's looking for what and when
Negotiates advances and publishing contracts to your advantage
Secures subsidiary and overseas publishing rights
Finds you new areas of writing
Suggests how you could better develop your talent
The Proposal
Well before you get a literary agent — and even if you don't get one at all — you will need what is called a 'proposal'. This is a lengthy document that tells the publisher why it makes commercial sense to bring out your book.
Equally important, it spells out exactly how and why you will be successful should you opt to self-publish your work.
The proposal typically consists of:
Overview: 2 page general summary.
Market: 3 page description of the potential readership.
Competition: Similar books already published: how yours compares.
Authors: 1 page bio. of your skills and successes.
Chapter by Chapter Summary: Up to 20 page sample if fiction, otherwise brief outlines.
Delivery: 3-sentence clincher.
2. Next you identify twenty possible agents from the resources below, and send them a query letter. Enclose SAE. The letter has this structure:
Teaser: Attention-grabbing sentence.
Expand the Idea: 3-4 sentences of the substance of the book.
Bio: 3-4 sentences on why you're best to write it.
Closer: Why you like this agent.
3. Agents respond by telephone if interested and by email / letter if not. Do some research on agents who respond favourably, and send them your proposal. Choose the more successful if you have a choice.
4. Sign the Contract. The agent sends a contract, which is generally a simple 2-page document. It's generally wise to check that representation isn't for more than a year, and that you'll not be charged for the service (postage and telephone are usually acceptable, but not the agent's time). The agent looks for a publisher and negotiates your advance. You've made it: now you just have to write or complete the book.
Literary Agent Fiction: Finding
The above holds for nonfiction, and fiction to some extent. It does not hold for poetry. Unless you're a literary celebrity in some other walk of life, you'll be lucky to find an agent. Agents live off commissions, and poetry books rarely make money.
Novelists, however — though it's still tough — should consult one or more of the following:
Mockingbird. Articles on agents, and listings.
Writers Net. Excellent database of agents, plus articles.
Fiction Addict. Extensive agent listings, but no details.
Association of Author's Agents. Check credentials of UK agents here.
Preditors and Editors. Just about everything on agent and publisher search strategies.
UK Writers' and Artists' Yearbook . Information online and free.
First Writer. Searchable database of 600 agents. Also publishers, etc.
Publishing Game. Various publications and services, including online proposal writer.
Literary, Foreign, and Subsidiary Rights Agents. HTML list of 375 agents.
2013 Guide to Literary Agents. Now in its 22nd year.
Jeff Herman's Guide To Book Publishers, Editors and Literary Agents 2013. Who they are! What they want! How to win them over!
Write the Perfect Book Proposal. 10 That Sold and Why, 2nd Edition.
The Insider's Guide to Getting an Agent.Practitioner's view of the business.
How to Write a Book Proposal. More for non-fiction writers, but useful.
Do You Need an Agent?
Many publishing houses will not consider direct submissions, and use literary agents as a filtering mechanism — understandably when submissions can run to dozens every day. Unfortunately, it's often as difficult to get an agent as it is to find a publisher directly. Many fiction writers try first to get an agent, then turn to submitting directly to publishers, and finally end up self-publishing. Some obvious suggestions:
Find an agent when you have a publisher's offer
Interest a publisher with a compelling proposal
Target agents carefully
Network for an introduction
Persist
Copyright 2003 2004 2005 2006 2007 2008 2009 2010 2011 2012 2013 2015 LitLangs. All Rights Reserved