Ghost Writers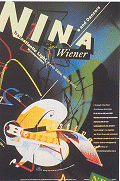 If you have a best-selling story, but lack the time, skills or interest to write it properly, then hiring a ghost writer may be the answer. Such writers advertise widely on the Internet and in writers' magazines, and many are employed by or are affiliated with specific agencies, which often specialize.
Fees depend on what's entailed, and may be surprising modest, given the time and skills required. Most good writing is some form of rewriting, and ghost writers can help you immediately shape the story into a commercial and compelling narrative, saving time and frustration later. The work ranges from putting a final polish on a manuscript, through extensive rewriting, to complete authorship situations where the ostensible author simply recounts anecdotes or suggests areas to be covered. Research is often necessary, and this may take months and involve extensive travel, sometimes to foreign countries where the story is set, or participants are now living.
Writers are paid a flat fee, take a share of the royalties, or receive some combination of the two. Fees are typically around $30 a page for rewriting an existing manuscript and $50 per page for fresh efforts. Fees for a professional to write a full-length book are typically $10,000 to $25,000, but those with a good track record of producing best-selling books for high-profile celebrities can charge hundreds of thousands of dollars.
Ghost writing is more prevalent than generally realized. Figures in the public eye, or in senior management positions in public services or large corporations, are often obliged to employ 'correspondence officers' or secretaries, who may even add their manager's signature when answering run-of-the-mill inquiries. Politicians employ speech writers continually, sometimes teams of them, with drafts being scrutinized by various levels of management and public relations.
Several well-known names among fiction and crime writing are in fact one or more ghost writers, and this is particularly the case where the supposed author is now infirm, too busy to cope, or in fact deceased.
Pharmaceutical companies often boost their products by writing papers in medical or scientific journals, paying accredited physicians or scientists to lend their name to authorship, sometimes extending the practice into 'refresher courses' for doctors, where new drugs can be promoted.
Such third-party writing is prevalent in the music industry, in blogs and websites, and in student fraud, where standard essays are given an individual appearance for a fee. White papers by large companies, though ostensibly written by resident experts, often have to be shaped or largely written by ghost writers, and something similar happens in computer and technical books, where authors are not renown for exemplary exposition.
Background
You'll only get firm figures for time and costs when the proposal has been carefully mapped out, but these sources will tell you something of the business, and what to expect:
Ghost Writers. Wikipedia article detailing the business and its variations.
I'm a Celebrity, Get Me a Ghost Writer. BBC news article.
Grumpy Old Bookman. Writer's blog, giving the low-down on the practice.
Ghost Writers. Who writes for whom.
Medical Editors Issue Guidance on Ghost Writing. BMJ article.
Resources
Fees and experience vary enormously, but here are a few of the better-known agencies:
Ghost Writers Central. Books, scripts, contracts, etc. Fees on site.
Write For You. Individual service through network, plus typical contract.
Rent A Ghostwriter. Rather promotional site.
Elance. Writing and translation projects posted on site.
Just Articles: a species of ghost writing: articles for webmasters to post on their site.
Angela Booth. Experienced Australian copy- and ghost-writer.
The Phantom Writers. Services and helpful series of article.
Copyright 2003 2004 2005 2006 2007 2008 2009 2010 2011 2012 2013 2015 LitLangs. All Rights Reserved