Get your Book Reviewed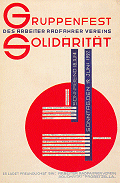 Getting your book reviewed takes effort, and you'll have to work especially hard to get your work noticed by the magazines and periodicals that really count: Publisher's Weekly, Library Journal, etc. Also remember that reviewers often work from bound galley proofs, i.e. they require your novel or new collection well before the publication date.
You'll want to send out review copies to everyone who can put in a friendly word — colleagues, community magazine, local newspaper, poetry magazines/ ezines that favour your style. But how do you reach the big boys, the literary editors of national newspapers and literary magazines? You send them a press release. Describe your book and why it is worth reviewing. Include contact information: phone, fax, email, company URL, and name(s) of personnel who can be contacted for more information. Plus how to obtain a copy of your book (simply phone, fax, email us on . . .)
Obtaining reviews often entails considerable cost, especially in mailing copies abroad, but you'd be wise to send out as many as possible, providing only that there's some reasonable chance of the review appearing (reviewers won't promise) and that the review will actually help (i.e. is by a prestigious publication). Remember:
Genre markets: if your collection deals with Morocco experiences then a travel magazine may be the answer, etc.
Even a thumbs down helps (reviewed in 'Atlantic Monthly') and may get get your local newspaper to do a follow-up.
You will select only the favourable bits for publicity, blurbs and Amazon pages.
Journalists may ring for more information, and the standard review develop into the more useful article on you and your career.
Many scams are in existence, usually involving paying for publicity in little-known publications or advert spaces: just use common sense and check.
Resources
A few resources, several illustrating the problems the self-publisher faces:
Publisher's Weekly. Self-published books only if with reputable distributor and first printing of 2000: 3 months before publication.
Kirkus Reviews. No ebooks, self-published or poetry.
Kirkus Discoveries. Paid-for reviews under the Kirkus brand.
Library Journal. Consider reviewing for the publication.
Midwest Book Review. Useful background information: will consider smaller presses.
Rainbo Electronic Reviews. Brief reviews online: fiction, nonfiction and children's books.
BookNews. Electronic reviews of published books in specific categories.
How To Get Reviews. Xlibris article, stressing the importance of persistence
Literary Market Place. Find your appropriate outlet here.
Open Education Database. Academic's Guide to Self-Publishing. Current picture and resources.
Notable Professors at Top Universities. Current leading research topics.
Copyright 2003 2004 2005 2006 2007 2008 2009 2010 2011 2012 2013 2015 LitLangs. All Rights Reserved