Discount Book Printing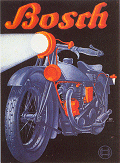 Discount book printing is frequently advertised on the Internet, and your local trade directory no doubt displays something similar. How do you know if prices really are discounted, and that you are getting the best rates?
Ask for quotes.
Use the Internet, the Yellow Pages and local trade directory to shop around: prices will vary considerably, depending on how much the printer needs your work at that particular moment.
Booklets
Poetry sites and societies often offer a 'chapbook service', which is the same creature as booklet printing. Rates can be excellent, but you should again shop around for bench marks. Also remember that companies with reputations to protect will be far more demanding than the fledgling poet. Sales literature is especially important, and if a publishing company can turn out brochures, booklets and flyers day after day to the most exacting standards, they can handle your work. Ask for specimens if you're not sure what's being offered.
Booklet printing is costed on paper quality, colours employed, type of reproduction (line work and half tone is obviously less expensive), binding, and print run. A sliding scale operates, and four hundred copies are often little more expensive than two hundred. But don't order 5,000 simply for the economies: the unsold copies will have to be stored somewhere, and garages and attics are not ideal for this purpose.
Printing is a trade, a fascinating one, and you should spend some learning its jargon and getting to know the various types of paper in use. Your local printer will usually explain the differences between coated and uncoated, and show you examples of paper weight.
Booklets under 80 pages are generally saddle-stitched, i.e. stapled.
Full color printing uses a four-color build process called CMYK, and there will be differences between this printing and what a colour laser or ink-jet printer can produce. Simple graphics or logos tend to use Spot Colours, often referenced against the Pantone PMS color system.
Delivery costs are often extra, and small jobs tend to get slotted into a convenient space, i.e. the turnaround time may be longer.
What does a booklet printing company expect from you? Ask them if their terms and conditions are not spelled out sufficiently. It will be 'camera ready copy' of some sort, usually sheets produced by laser printer at 600 dpi or better, with crop marks shown where important (e.g. for covers or illustration work). Some printers prefer digital copy, however, usually Desktop Published or MS Word files, which can be sent by email attachment or ftp.
On the whole, booklet printing companies are friendly and easy to deal with, but they respect professionalism, and expect you to be reasonably conversant with their world.
Order from the high street franchise, as most amateurs do, and you'll probably shell out twice or three times the going rate for something that lacks the professional touch.
Books
All changes when you have a book to print: scale of costs, submissions and range of options. The situation, broadly, is this:
1. Traditional printing (i.e. offset) produces the best product but only becomes economical at print runs of 2000 or more. Printing and other companies can handle warehousing and distribution for you (i.e. fulfilling customer orders) but the costs are such that most authors prefer to take delivery and store unsold books on their own premises.
2. Digital printing by Lightning Source technology allows details of your book to be stored electronically for later printing on a one-off basis. You don't have to take delivery of a single copy, and the printing company will also handle customer sales. The drawback is book quality and loss of control.
3. Midway between traditional and Lightning Source printing lie the newer technologies of digital printing. Some produce excellent books — crisply-printed pages in a tight (perfect) binding — but a minimum order/payment is required. Prices can be very attractive, however, (e.g. 200 copies of a 120 page book for $650) and the printing company will also handle warehousing and distribution. Recent advances in printing (Versamark and DocuTech 6100) and binding (Amigo Perfect Binder) technology make this possible, and will increasingly do so in future.
Approaches 1 and 3 require some experience. Camera-ready copy (with cover, ISBN and price bar-codes) has to be submitted in standard format (generally Quark Express, PageMaker or InDesign) with the fonts and colour separations in place. Files can be delivered on CD or sent ftp to the printing company, though some also require paper copies. A reputable company would probably phone if it saw problems, but ultimately you are responsible for prepress work, and have to live with any oversights.
Resources
BookMarket. List of recommended US printers, with brief details.
Books Just Books. Competitive pricing for self-publishers.
C & M Press. Short-run and digital printing.
Book Masters. All types of book printing, including ebooks.
Offset Paper Manufacturers. A well-known FoD and traditional printer.
DeHarts. Recommended for short-run printing.
Tri-State Litho. Offset and digital: free self-publishing guide.
Central Plains. Traditional and digital (short run) printing.
Morris Publishing. Specialize in short-run printing: fee schedule on site.
PrintUSA. Finds you the best match to your requirements.
Buying Book Printing. Useful listing of recommended of printers: digital, offset, some non-US. Approx 60 listed, but not all current.
You might want to distribute your work on a CD, and there are companies that will duplicate your CD with printed labels. Prices are naturally cheaper for long runs, but even 15 can be tuned out for $4 apiece. An Internet search will locate companies, but here is one possibility:
Disc Makers. Full range of services, including wallets and promotional material.
Copyright 2003 2004 2005 2006 2007 2008 2009 2010 2011 2012 2013 2015 LitLangs. All Rights Reserved