Custom Marketing Kit
Your best marketing kit is you — your talents, your enthusiasm, your belief in yourself. If you talk, dress, publish and behave as a writer then you will be taken as one, and your work read with the care and insight it deserves. Until shown to be otherwise, you are taken at the value you place on yourself, and too much self-deprecation may only shift the spotlight to others less deserving.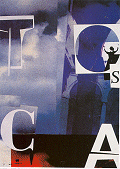 All companies and institutions care for their image, and indeed employ a public relations department to continually maintain what is in effect a custom marketing kit, an image that displays proven strengths in the best possible light. You won't have big company resources, but you can learn from the professionals to secure what you're entitled to: a sympathetic hearing, consideration, a second look at what you've written. If you really believe in your talents, then you'll also believe that the world deserves to read your productions.
Hence this section on selling yourself. Writers on the whole are modest and sensitive souls, who shrink from any notion of a marketing campaign. But the fate of the occasional novel that sells only a few tens or hundreds of copies when privately issued, but is then picked up and turned into an international bestseller by a major publishing house, shows not only the value of publicity but also, unfortunately, that the public does not trust its own judgement, but looks to newspaper stories and media buzz when choosing its reading matter. Even literary fiction, which does not sell in bulk, relies on the chain of reviews and study courses, the tutors remembering their own student days when they learnt that certain authors were worth the effort to understand and appreciate. No publicity means no reputation and no readers. Perhaps only real merit will sustain a reputation in long term, but the process needs something and someone to start it off, and that person is you. Serious writers don't have lifestyle gurus, but from the work it takes to become accessible — and it takes considerable work — they learn much about themselves and human nature in general, which is the bedrock of any literature worth the name.
A few suggestions therefore:
Decide of the sort of writer you want to be, design a career path, and stick to it.
Work out what you need to do at each stage, and make the opportunities happen.
Take an active part in the poetry world:
Join writing clubs and societies
Submit to local anthologies
Get your work reviewed
Serve on arts commissions
Give talks at schools and community centres
Get appointed to funding organizations
Take up 'writers in residence' posts
Review collections
Write articles for local and national magazines
Become the authority on a famous poet or branch of literature
Appear on radio and TV
Help host readings and bookstore signings
Promote the work of local writers you believe in.
Lecture at the local university
Be modestly assertive of your achievements, flourishing your latest collection if credentials are queried.
Become the living legend on the literary scene, endlessly helping others with practical advice and support.
Resources
Much depends on your talents, ambitions and the time at your disposal. Don't let playing the part overtake the actual writing, but do consult the garnered wisdom in the sites below. Though Internet-orientated, they exploit what long experience has shown to be effective in retail sales.
Ad Resources. Articles and statistics on Internet advertising.
Book Marketing. Resources and ideas for marketing your book.
Cluetrain. Advocates honest conversational style to advertising and product branding.
Hanson. Promotes guides to marketing strategies and research.
Idea Site for Business. Marketing ideas for entrepreneurs and the smaller business.
Internet Advertising Resource Ad Guide. Useful listings of resources and services under various categories: includes teaching software.
Marketing Experiments. Reports and monthly newsletters are now free.
Marketing Tips. Ideas and resources for Internet marketing.
Marketing UK. Tips, articles, resources and newsletter from this long-established UK marketing portal.
Psychology of Consumers. Somewhat theoretical, but very clear and thorough series of articles.
Selling Power. Online version of magazine with 200,000 subscribers. Practical articles.
Web Digest For Marketers. Free weekly email newsletter reviewing marketing-orientated websites.
Copyright 2003 2004 2005 2006 2007 2008 2009 2010 2011 2012 2013 2015 LitLangs. All Rights Reserved