BOOK SIGNINGS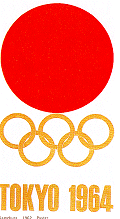 Book signings are part of a writer's life, and become enjoyable to the extent that the events are well organized and supported.
Bookstores, even superstores, will stock your books and help launch them if you convince them it's really worth their while — increased sales, standing in the community, commitment to literature. Nonetheless, it requires effort and the personal touch: bookstores do not generally stock small press literature.
Remember also that a book signing needs to be social occasions, with advance publicity, well-rehearsed readings and something to eat and drink. A simple bookstore notice that you'll be available to sign copies of your book at a certain time and date is unlikely to be anything but a very lonely experience.
Research
First make a list of bookstores in your area: name, proprietor, person handling special events, address, fax and telephone number. Consult the Yellow Pages for chains and superstores. For others:
Book Web. Trade news and personalities
Book Publishing News. Articles and news snippets.
Bookwire. Comprehensive online portal of the book industry.
Bookspot. Extensive sets of links.
Personal Contact
Next make an appointment and turn up with:
book itself
copies of reviews
testimonials for readings and other book signings
personal information flyer containing photo, biography and publishing credits.
In your brief meeting with store owner or special events organizer, be sure to present yourself as a 'people puller': enthusiastic, experienced and able to sell what's on display. Past readings should have created a local reputation, but you may want to suggest something extra:
a local writers' panel that responds to enquiries about getting published, etc.
a presentation recommending books that have in stock ('hand selling')
publicity: flyers to libraries, community centres and local writing circles.
a regular monthly session open to other poets if first is successful.
Reading/Book Signing
Of course it will help to have attended a few, but readings/book signings are not difficult. You will have to settle the commission: usually 40% though you may manage to get a better rate for a one-off popular event. Then, for books you leave at the bookstore for later sale, you will sign a 'consignment agreement', which specifies the number of books left, the discount at which the store will sell the books, the sales reporting dates and for how long the agreement will apply. You may pick up a few ideas from these publisher's sites:
New Pages. Guide to independent bookstores and publishers.
Brick Books. Poetry publisher's site, but with some background.
Bloodaxe Books. UK poetry publisher, with news of poetry scene.
Shearsman. Poetry book publisher, with some news and reviews.
Poetry Book Society. Specialist poetry bookseller and a book club.
Other Stores
You could think of selling your book at other outlets, where the discount is either 20-30%, or a certain number are sold outright at a 50% discount. These are possibilities for an attractively-produced and relevant booklet of verse:
florists
card shops
tourist/souvenir shops
Copyright 2003 2004 2005 2006 2007 2008 2009 2010 2011 2012 2013 2015 LitLangs. All Rights Reserved