Book Launch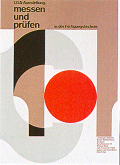 Book publicity takes many forms, but one of the most popular is the book launch, which is also called the autograph or publication party. These serve to:
Enhance your reputation and visibility, important when you're looking for grants and professional appointments.
Recoup your publication costs.
Celebrate a milestone in your career.
Unlike bookstore readings/signings, this form of book publicity is high-key, well-orchestrated and leaves no room for mistakes. It has to be organized expertly, which means first finding a suitable venue and/or sponsor, and then inviting the right people. Even before the launch you will have created a stir with newspaper articles and an appearance at the local radio or TV chat show.
Sponsors
Kindly individuals may offer to host a party for you, but, as tactfully as possible, you must ensure that they possess sufficient social standing, a large guest list, the financial means to send out hundred of invitations, appropriate premises, and the sheer party-giving skills to enable guests to enjoy themselves and queue up to purchase your book. Put matters in the hands of professionals if in doubt, possibly one of these:
Arts council or society
Well-known publisher who can rent the proper premises
Poetry society
Writers club with a large and active membership
Local socialite
Guest List
Everyone on the guest list is invited for a purpose. Invitations go out two weeks in advance, and guests will include:
More presentable friends, acquaintances and members of your family
Local arts council members
Writers from local societies and reading circles
Library and bookstore personnel
Other writers, the more prestigious the better
Town dignitaries and local politicians
Business associates, especially those in the printing or publishing trade
Local professionals with possible literary interests
Local newspaper journalists
Practicalities
1. Publicity is essential: notices in libraries and community centres, a mention in the local newspaper or radio show.
2. In general some 50% of those invited will actually turn up, so make the premises sufficiently accommodating but not so large that guests feel lonely.
3. Weekday evenings are best, 5 to 7.30, especially Tuesdays or Thursdays.
4. The party will generally have a table for eats and drinks, another with your book(s) on display and a third where you will sign books. Make sure someone is actually selling the books (i.e. has a till and credit card facilities).
5. After an hour or so, when guests start to leave, your host will get up and make a short speech, to which you'll briefly reply. Your host will then announce that you'll be personally autographing first editions, and friends will then move to your signing table. Such friends will have been specifically primed beforehand to make a purchase (real or not) and their actions are essential to show others what needs to be done: buy a copy and get it signed. You'll need half a dozen purchases to get the ball rolling.
6. Unless a close friend, what you write in the book will be something simple: Best wishes to. . . followed by their name, your signature and the date. Ask again if you don't catch the name exactly.
Copyright 2003 2004 2005 2006 2007 2008 2009 2010 2011 2012 2013 2015 LitLangs. All Rights Reserved