Author Software
Author software, or book-writing software, comes in two forms, and is widely used in the trade.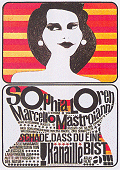 Author software falls into two broad but somewhat overlapping categories. In the first are electronic equivalent to books or courses on writing. You are taken through the stages of devising characters, their motivations, the conflicts that generate plot, and the basic techniques of suspense and scene construction — in the novel, short-story, poem, play or film script.
In the second are story development programs, electronic card indexes where you keep notes on the characters, track them from scene to scene, and decide how the issues can be resolved.
Taking them in turn:
Electronic Instruction
Advantages:
Compact, and can reside in your computer for immediate reference.
Commonly includes exercises to consolidate what's been taught.
Disadvantages:
More expensive than conventional books.
Exercises are not 'marked' by outside parties.
Doesn't make you the friends and contacts of live courses.
Examples
Writer's Software Companion: old program, but content is detailed and thorough: $49. -
Fiction Master: Covers most aspects of craft. $179.
Story Development Programs
Advantages
Convenient: everything has its pre-designed place.
You're continually reminded of what needs to be covered.
Plotting is easier with a plan constantly in view.
Reduces unnecessary writing and later reshaping.
Consistency: helps you remember your heroine's eyes are green, etc.
Commonly include timelines controlling character appearances.
Practically essential for meetings if you're writing a radio or TV series.
Simple: when done, you simply have to 'join up the dots' to complete the work.
Disadvantages
Tend to generate an enormous quantity of notes.
Final draft often needs to be recast in the crucible of imagination.
Examples
You'll find good listings on Writers Store.
Storycraft Pro: Popular, fully-featured program: $69-79.
Chrysanth NETime Author: For popular fiction, television serials, etc. free trial: $70.
Power Structure: Stimulates your creativity: $135.
StoryBase. Develops plots from 5,600 story-moves: $89.
'Amazing Book Writing Tools'. 23 tools listed: also blog & writing services.

Books
A short selection of the many practical books on writing
Stein on Writing by Sol Stein: character conflict creates plot.
The Art of Fiction by John Gardner: general considerations for beginners.
Plot (Elements of Fiction Writing) by Ansen Dibell: nuts and bolts of plot.
The Art of Fiction: Illustrated from Classic and Modern Texts by David Lodge: brief introductions.
Language in Popular Fiction by Walter Nash: academic but useful study.
Writing Courses
You'll find information on your community notice board, but also consult the listings on our self-publishing help page.
Novel Reading Lists
Unless you're a failed literary novelist turned commercial, the usual advice is to write what you enjoy reading. It's difficult to slum, or pretend you live on heights you've never scaled, and the effort will probably show, readers being canny creatures. That doesn't mean you shouldn't widen your reading matter, however, and anyone attending a novel-writing course will probably be given homework like the following: 'this week's assignment is chapter ten of so-and-so: explain how the tension is built up, and why the denouement is so unexpected but satisfying.' Those not attending a writing course can be more leisurely, but here are some reading lists that may prove useful. You can find more through internet searches specifying genres or periods.
All Time 100 Novels. Time's selection: mixed quality, with reviews.
The Most Influential Novels and Books. Several listings, with religious affiliations.
The Big Read. BBC's listing: popular, with emphasis on the latest read.
English Authors and Books. SwissEd's list, mostly contemporary, many for school class reading.
Teen Reads. Includes reviews and samples.
Mac McCool. Illustrated children's books and comics.
Great Books Lists. A list of lists, wide-ranging.
Modern Novels: the 99 Best. Anthony Burgess's 1984 list.
Books on the Canon Wars. Consider before drawing up your lifetime reading plan.
Copyright 2003 2004 2005 2006 2007 2008 2009 2010 2011 2012 2013 2015 LitLangs. All Rights Reserved